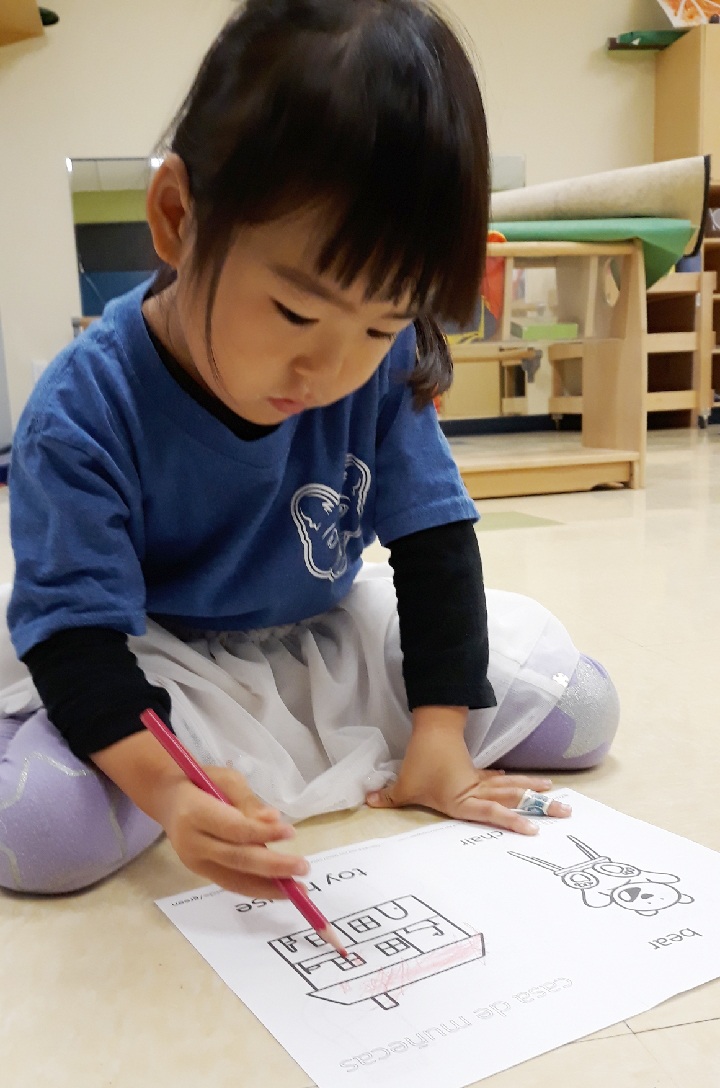 Starting at 2 years old, we introduce Spanish in 8-week seasons ::
September + October
November + December
February + March
April + May
Each Spanish season is $100 and only held during the academic school year.
We introduce animals, colors, and numbers by using popular children's books in our 30-minute classes.
We host our Spanish class once a week before our
Play Sports classes.
We aim to follow our successful sports program's philosophy by using movement, repetition, and skill sequences.
We start by dancing to Spanish songs, transition to story time in English followed by Spanish, and finish with fine motor skill activities.
Students complete pages of their homemade coloring book to have as a keepsake upon completing the season.
A discount is offered to families enrolled in both Spanish and Play Sports classes.
Email spanish@myplaysports.com to learn more.